Discovering the Montbeliarde
The Montbeliarde, with its charming look, is famous for its red spots in a white coat. Its head and legs also remain white most of the time, making it easy to recognize. It belongs to Pie-Rouge breeds family, along with the Simmental and the Fleckvieh cattle.
This big, robust and elegant cow is about 1.45 meters at the shoulder and weighs from 600 to 750kg.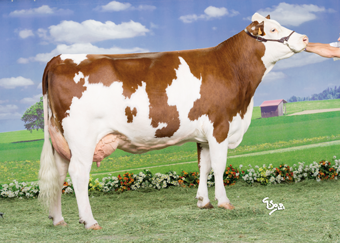 Body conditions
It must retain muscle reserves to cope with potential health problem and to generate some meat at the end of career.


Rump
its rump should be wide and slightly sloped for easy calving and future gestation.


Body
His body is sufficiently developed and strong to value a maximum of roughage.


Feets and legs
Its members and feet should be strong enough to move easily and last long.


Udder
Her udder should be well attached to make a lot of good milk for the cheesemaker and the consumer.


Teats
Its teats should be well positioned to facilitate milking.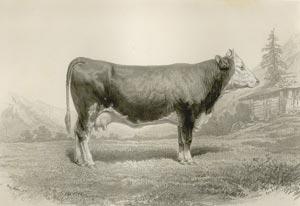 It originates from the cross of three breeds: the Fémeline and the Taurache or Comtoise, two « multi-purpose breeds » used in Franche-Comté during the XVIIIth century and the Berne breed from Switzerland.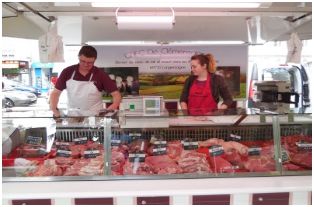 Following numerous actions from breeders and representatives from Franche-Comté, the Montbeliarde was admitted as an official breed in 1889. This cow, now 2nd dairy breed in France, is mostly renowned for its dairy qualities. It produces especially cheeses such as Comté, Saint Nectaire, Tomme de Savoie… which get a Controlled Designation of Origin. Its meat is also very appreciated by consumers for its authenticity and its taste.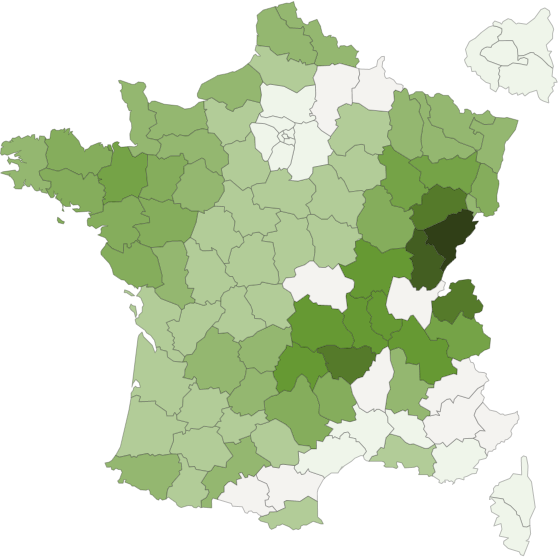 The Montbeliarde is the symbol of Franche-Comté countryside but can be found everywhere in France and also abroad, since it is strongly appreciated for its longevity and adaptability.